Award-Winning Spa-Like Bathroom Makes A Sophisticated And Chic Retreat
Remodeling a home is a personal and delicate process. The needs and taste of each resident in the home must be considered so that an ideal design can be created that's suitable for all. But what is universal is the expectation that your home is not only functional but aesthetically pleasing.
That's what we aim for every time we start a remodeling project.
Now and then, we like to share some of our award-winning homes like this one we call Canyon View.
We're proud to announce that Marrokal Design & Remodeling has once again been awarded the Chrysalis Award 2017 for the Bathroom remodel category, over $75,000.
The name Canyon View, as you can see from the beautiful new master bathroom pictures, is fitting. A soak in the new freestanding bathtub made of volcanic limestone is perfect to wash away the stress from the day and let your mind wander as you gaze out at the vast open canyon.
When we started working on this home, the original master bathroom had not been touched since the 1980s.
Continue Reading »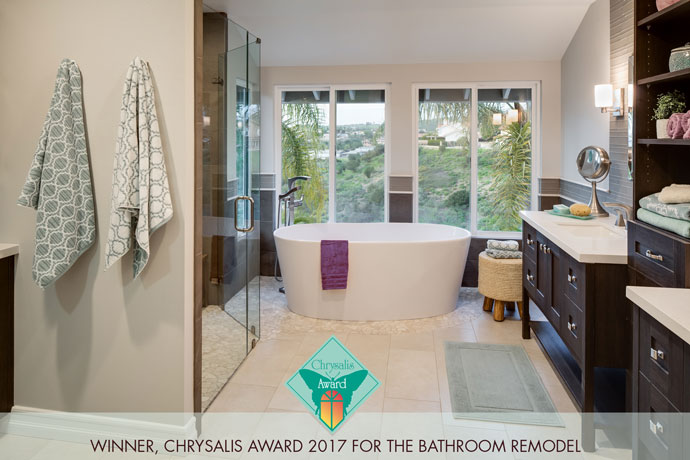 Join our Seminar:
Kitchen and Bath Design Trends
Saturday June 24, 10:30 - 12:00 (lunch is included).

This informative and creative seminar is led by our team of talented, award-winning ASID designers who will share with you the latest in kitchen and bath layouts, interior design styles, and material options. Bring your questions and be prepared to have some fun.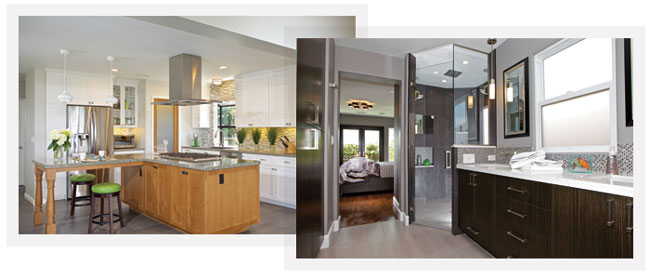 Can't make it to this seminar? No problem!
Subscribe to our Seminar Invitation list and stay up-to-date with all of our future seminars.
Subscribe Now

Upcoming Summer Community Events

Marrokal is proud to be an active supporter of community events in San Diego. Come join us for one of the upcoming concerts in the park. We'd love to meet you. See you there!


Del Mar Foundation Summer Twilight Concerts
Poway Summer Concert Series
Scripps Ranch Symphony in the Park
For more information about the community events, click here »

"The quality of a father can be seen in the goals, dreams and aspirations he sets not only for himself, but for his family."

Kitchen Remodels | Bathroom Remodels | Room Additions | Whole House Renovations | Aging in Place | Extented Family Living | Outdoor Living Rooms

Marrokal Design and Remodeling is dedicated to providing the utmost in quality, service and integrity in full-service home remodeling in the San Diego area.
Our design/build services include complete interior and exterior renovations, kitchen,
bath and master bedroom remodels, family room and second story additions and all-season outdoor rooms.
For more information about our company visit Marrokal.com | Contact Us
Copyright © Marrokal Design & Remodeling Lic. #1010116 - All rights reserved