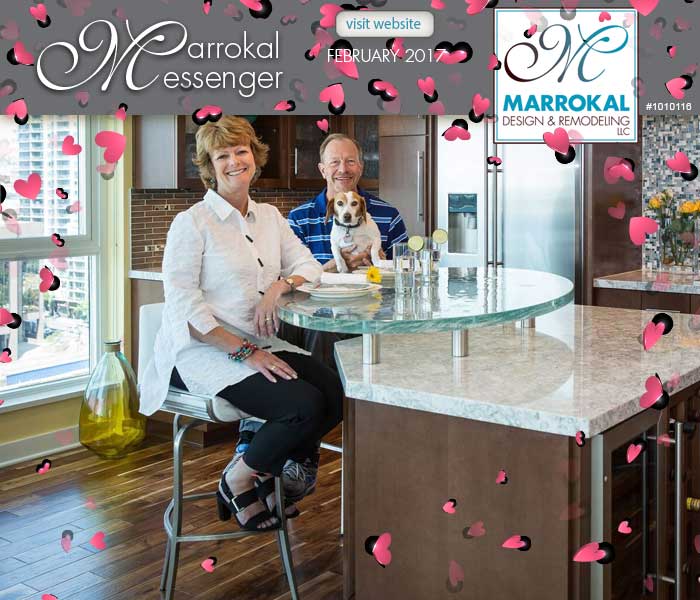 Heat Up Your Love Life With These Romantic Kitchen Trends
When it comes to romantic rooms in your home, sure, the bedroom and master bathroom probably are the first areas that come to mind.
But we all know that the way to nearly everyone's heart is through their stomach! So, it makes sense that the kitchen is the next mood-inducing room in the house.
That's why this Valentine's Day we're showcasing the top romantic kitchen trends that will make your love life sizzle. Okay, maybe that's a bit overdoing it but we're not kidding, these looks will light up you and your lover's life and you don't even have to cook in the buff!
Romance in its finest form is that simple, alluring charm that creates an irresistible pull toward your lover. Before you know it you feel that fast beating of your heart and you display an attitude of "I-can-do-anything-with-you-by-my-side"—even cook a chocolate soufflé without burning it.
That's the power of romantic love.
And a kitchen that evokes romance makes the home an even more loving place to relax and escape. Read more »

One in Two People Celebrate Valentine's Day:
It's no surprise that the holiday known for romance and the whispering of sweet nothings is also
a day filled with candy. But the most popular Valentine's Day gift isn't candy or flowers; it's jewelry.
And it costs quite a bit to celebrate the lover's day.
| | |
| --- | --- |
| | Americans spent an estimated $19.7 billion dollars in 2016 on Valentine's Day. Back in 2004, Americans spent $12.79 billion, and by 2015 the figure climbed to $18.9 billion. |
| | One in two people celebrates Valentine's Day. |
| | In 2016, jewelry topped the spending list at $4.5 billion, followed closely by a night out at $4.4 billion, then flowers $1.98 billion, clothing $2 billion, and candy $1.76 billion. Spending on gift cards reached $1.68 billion and greeting cards $1.14 billion. |
| | Valentine's Day is the fourth most popular day to get engaged! Christmas Eve, Christmas Day, and New Year's Eve are the top three. But one study showed that more women prefer to get engaged on Valentine's Day. (Hint!) |
| | An average of $147 was spent per person to celebrate Valentine's Day. |
| | The expected spend for Valentine's Day in 2017 is $18.2 billion with the average person spending $136.57. |
| | Guess which age bracket is spending the most? Those who are 25-34 years old spend approximately $234 on Valentine's Day. |
| | The U.S. Census Bureau reports there are 105 million unmarried people in the U.S. over the age of 18. 53 percent are single women and 47 percent are single men. |
| | Dating apps, not surprisingly, saw an increase in usage last Valentine's Day. One app reported a 230 percent usage increase when compared to a regular day. |
| | San Diego ranks ninth on the list of the top 10 cities to celebrate Valentine's Day, according to WalletHub which compared 100 of the largest U.S. cities using 20 key metrics. |
| | To find out the other top cities, click the map |

Learn To Make Chocolate Souffle From Chef Bernard

Click Here »

Join our Seminar:
Kitchen and Bath Design Trends
Saturday February 25, 10:30 - 12:00 (lunch is included).
This informative and creative seminar is led by our team of talented, award-winning ASID designers who will share with you the latest in kitchen and bath layouts, interior design styles, and material options. Bring your questions and be prepared to have some fun.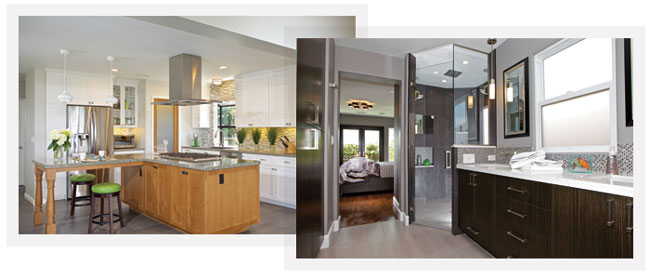 Can't make it to this seminar? No problem!
Subscribe to our Seminar Invitation list and stay up-to-date with all of our future seminars.
Subscribe Now


Kitchen Remodels | Bathroom Remodels | Room Additions | Whole House Renovations | Aging in Place | Extented Family Living | Outdoor Living Rooms

Marrokal Design and Remodeling is dedicated to providing the utmost in quality, service and integrity in full-service home remodeling in the San Diego area.
Our design/build services include complete interior and exterior renovations, kitchen,
bath and master bedroom remodels, family room and second story additions and all-season outdoor rooms.
For more information about our company visit Marrokal.com | Contact Us
Copyright © Marrokal Design & Remodeling Lic. #1010116 - All rights reserved