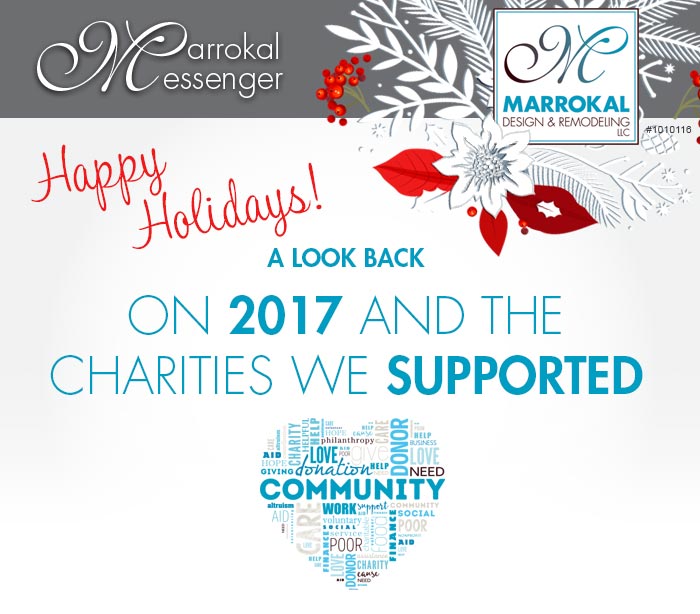 As we close out 2017 and get ready to ring in 2018, all of us here at Marrokal Design and Remodeling are reflecting on the difference we've made and are looking forward to how we can help even more next year.

Supporting charitable causes that align with you-our clients-and or core mission has always been an important and worthy effort.

Marrokal Design and Remodeling was founded in 1981 on the principles of integrity, quality, and service. We have stayed true to those principles for over 35 years as we have grown within the San Diego community and helped many clients realize the full potential of their homes.

But it's what we do in and for the San Diego community that makes us especially proud.

We'd like to share with you some of the charities we supported in 2017. We're sure you'll recognize many of them.

Each time we participate in charitable giving we grow stronger.

As a business leader in this community, we know that we're not only serving our homeowners but we're also doing our part to make San Diego and the people who live here better. And that has real meaning and value to us.

We know these organizations are important to you too because many of you have participated right along side us-for that we say, THANK YOU!


Marrokal Design & Remodeling, 2017 Finalist BBB Torch Awards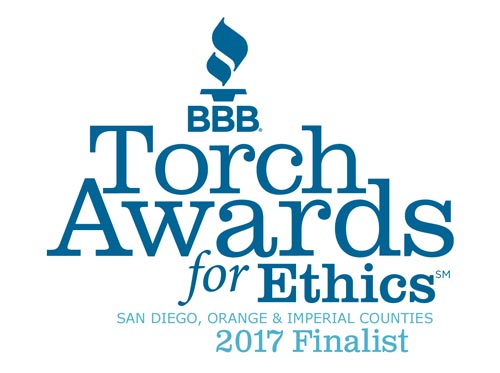 We were very proud to take the stage this year as a finalist for the Better Business Bureau's 2017 Torch Awards for Ethics.
The Torch Awards for Ethics honors companies whose leaders demonstrate a high level of personal character and ensure that the organization's practices meet the highest standards of ethics and consequently generate trust. These companies generate a high level of trust among their employees, customers, and their communities.
We continue to strive to be a company that delivers quality service in the most trustworthy manner.

Designing Your Dream Kitchen and Bath Seminar:
see how function and style create a kitchen you'll treasure
Want to learn more about kitchen islands or renovating one of the most popular rooms in the house? Join us for our final home remodeling seminar for this year.
Saturday January 13th, 10:30 - 12:00 (lunch is included).
In our informative kitchen and bath seminar, we cover the things you need to know about remodeling,
and we showcase beautiful designs to let you see what's possible.
Bring your questions and an appetite because lunch is on us!
See you in January.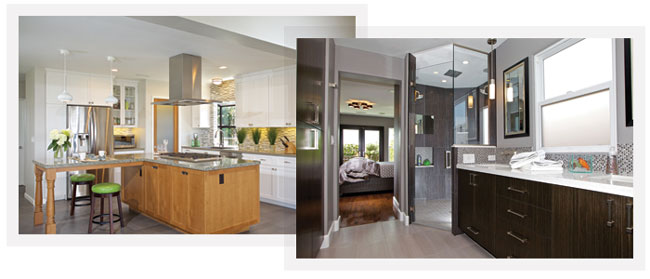 From all of us at Marrokal Design & Remodeling
we wish you a happy holiday season
and a wonderful New Year!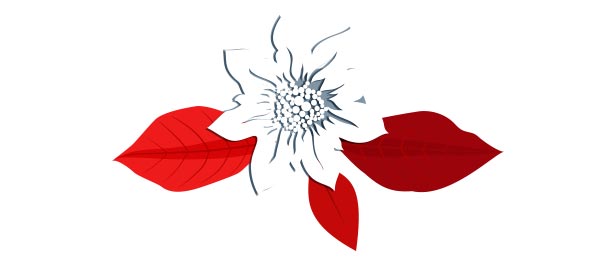 Kitchen Remodels | Bathroom Remodels | Room Additions | Whole House Renovations | Aging in Place | Extented Family Living | Outdoor Living Rooms

Marrokal Design and Remodeling is dedicated to providing the utmost in quality, service and integrity in full-service home remodeling in the San Diego area.
Our design/build services include complete interior and exterior renovations, kitchen,
bath and master bedroom remodels, family room and second story additions and all-season outdoor rooms.
For more information about our company visit Marrokal.com | Contact Us
Copyright © Marrokal Design & Remodeling Lic. #1010116 - All rights reserved