Pet-Friendly Remodeling Ideas That Your Animals (and you) Are Sure To Love!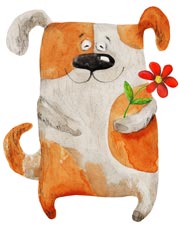 They may not pay the mortgage or sweep the floors, but sometimes they bring the newspaper in, and always they make you laugh and smile when they don't even try. That's the reason our four-legged furry, friends win our hearts. It's also why some homeowners are remodeling for their pets.
Pet ownership is at an all-time high, and happy pets make happy homeowners. When pets are part of the home, it just makes sense to have a home that's pet-friendly.
IMAGE BELOW: Dog-washing station makes it easy to clean your pet without the mess. This was a laundry room remodeled with some pet-friendly additions.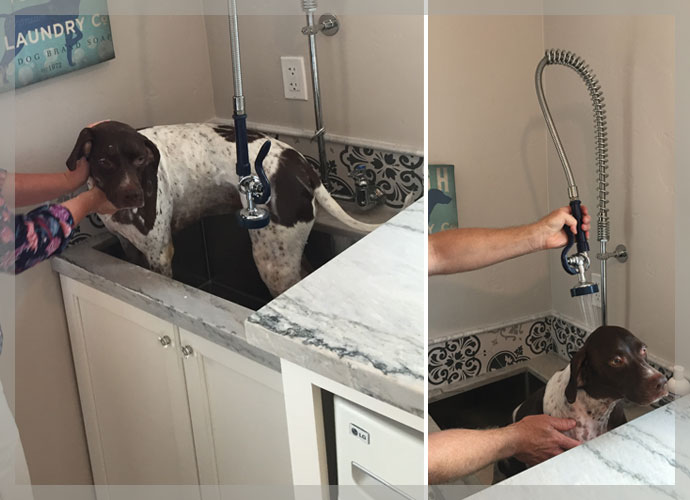 Whether you're remodeling your home to include a customized room that has a dog-washing station like this one or you're interested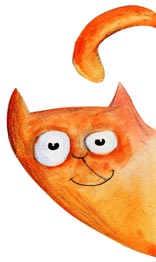 in making the home the most functional, durable and stylish, as well as pet-friendly, we have tips and ideas for you to consider.
Flooring:
Opt for materials that can with stand pets paws and claws. Hardwood floors are beautiful but keep in mind they can show scratches and sometimes be difficult for pets to walk on. Other pet-friendly flooring options are hard surfaces like ceramic tiles, concrete, or Marmoleum, an imported Linoleum-like that is biodegradable. If you go with hardwood flooring, purchase some washable area rugs to place throughout the house.
Dog-Washing Station:
This is truly a lifesaver in many ways. No more taking Fido through your house upstairs to the bathtub after he's been rolling around in the sand at the beach. These stations are built to go easy on your back and keep your pet comfortable too during a bath. They can be designed with a handheld shower head, stainless steel shower pans, and walls for easy cleanup.


4 Tips To Keep Pets Safe During A Home Remodel

Pet safety is always a concern, but it's often heightened during a home remodel because so many new people are in the home and there is a lot of activity and different sounds going on. The San Diego Humane Society offers these safety tips:

Pets have a heightened sense of hearing so loud noises cause many animals to flee in search of a safe haven. Turn on music or TV to drown out noises and help ease anxiety. ThunderShirts (vests that apply gentle pressure to their torso ) can also help to ease anxiety for dogs who are startled by loud noises.

Prepare a safe and comfortable refuge for your pet. Provide your furry loved one a crate or a bed to snuggle in. Give them some toys and enrichments activities to keep them busy. It also never hurts to give them their favorite treat!

Make sure to look for any nails, wood chips, debris or exposed equipment that could be harmful to your pet before allowing them near any construction areas.

Make sure all your pets are microchipped with current contact information tags on their collar and that they are licensed. That way, if your pet goes missing, these steps will assist in a quick reunion.

Upcoming Pets Community Events
Dog Days of Summer

Sunday, August 13, 2017, 12 PM - 6 PM
Encinitas Community Park, 425 Santa Fe Dr.
The Encinitas Community Park is located less than a mile East from beautiful Swami's State Beach.

This free event features over 200 dog-related vendors including rescue groups, pet adoptions, veterinarians, retailers, supplies, food, and attire. Come out to enjoy a carefully curated "Maker's Market Row", live music, dog contests, kids activities, prizes, beer & wine oasis, food trucks and more! Bring your four legged companions, family, friends and join us for a pawsitively good time!

To learn more click here »

Clear the Shelters Day

Saturday, August 19, 2017
10:00 AM - 5:00 PM


Thousands of animals in our area are in need of homes. Marrokal Design & Remodeling is a proud sponsor of the upcoming NBC7 and San Diego Humane Society national Clear the Shelters pet adoption initiative. The third annual Clear the Shelters event will take place this month. Participating animal shelters have agreed to waive all adoption fees on this Saturday. Other shelter fees may apply. The goal is to help as many animals as possible find their perfect match.

To learn more click here »

Join our Seminar:
Designing Your Home of Tomorrow Today
Saturday August 12, 10:30 - 12:00 (lunch is included).

Come to our informative seminar and learn how to transform your most valued asset into a home that will be with you for years to come, if not forever. Our award-winning green-certified design consultants will show you how to develop a master plan for Aging in Place, or staying in your home for life, how to ensure a return on your investment if you do sell, the benefits of utilizing an interior designer and much more.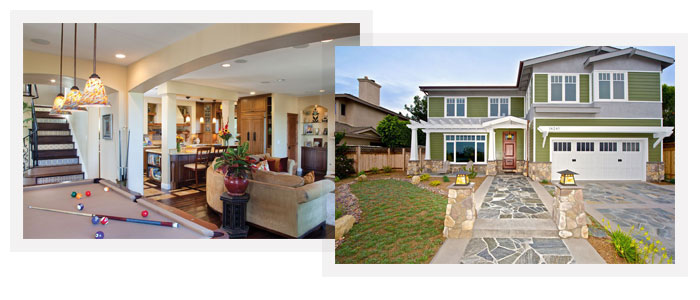 Can't make it to this seminar? No problem!
Subscribe to our Seminar Invitation list and stay up-to-date with all of our future seminars.
Subscribe Now


Kitchen Remodels | Bathroom Remodels | Room Additions | Whole House Renovations | Aging in Place | Extented Family Living | Outdoor Living Rooms

Marrokal Design and Remodeling is dedicated to providing the utmost in quality, service and integrity in full-service home remodeling in the San Diego area.
Our design/build services include complete interior and exterior renovations, kitchen,
bath and master bedroom remodels, family room and second story additions and all-season outdoor rooms.
For more information about our company visit Marrokal.com | Contact Us
Copyright © Marrokal Design & Remodeling Lic. #1010116 - All rights reserved